Intro
Welcome to Part 4 of the NSX-V Lab Series. In the previous post, we covered the NSX-V Manager appliance initial configuration.
In this post we'll cover how to license NSX so we can actually use it.
In order to use NSX for anything other than for deploying and managing the vShield Endpoint for anti-virus offload capability we must apply a license. This means that for a lab unfortunately you will need access to a license just to be able to learn NSX, there are no evaluation licenses.
The only way to play with NSX without a valid license is by using the VMware hands on lab which is an extremely useful resource and I often spin a lab up to show customers certain features during meetings.
If you don't apply a license then when you try to prepare the hosts for NSX you will get the following error message

'Operation is not allowed by the applied NSX license. Please check assigned NSX license and vCenter connectivity.'
NSX is classed as a 'Solution' within vCenter so login to you VC web client and navigate to Home and then 'Licenses'
From there click the 'Assets' tab and then 'Solutions.'
Notice that the Asset is NSX for vSphere and the default product is NSX for vShield Endpoint (CPUs) this is the free license for anti-virus offload.

Highlight the license and click 'All Actions' and then Assign License' then click the + symbol to add a new license.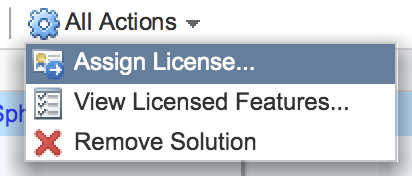 Enter you license key and click 'Next'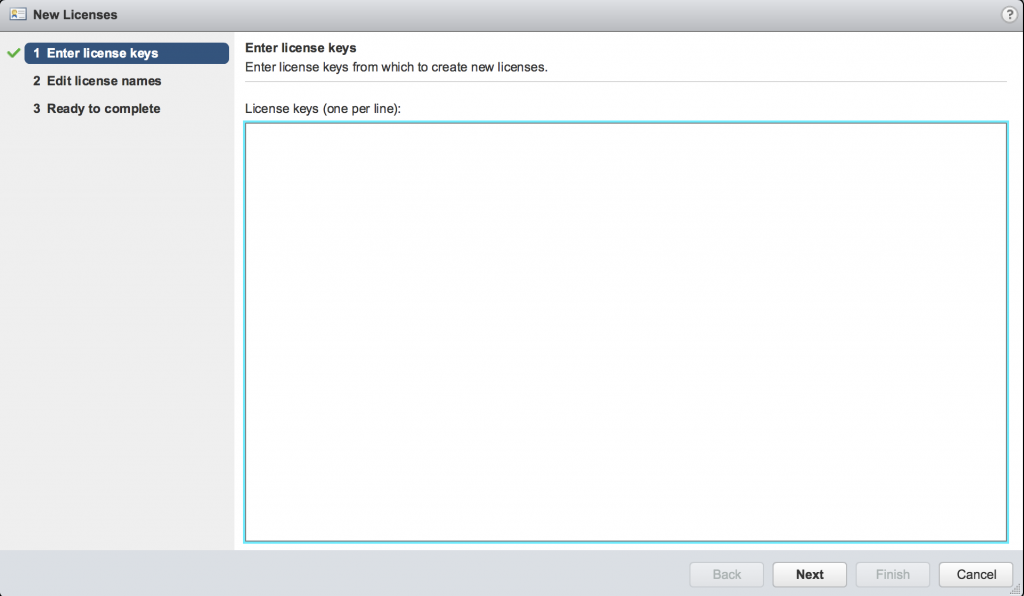 Give it a name then click 'Next'.
Note that my license key is blank as I removed it from the image.

Review and click 'Finish'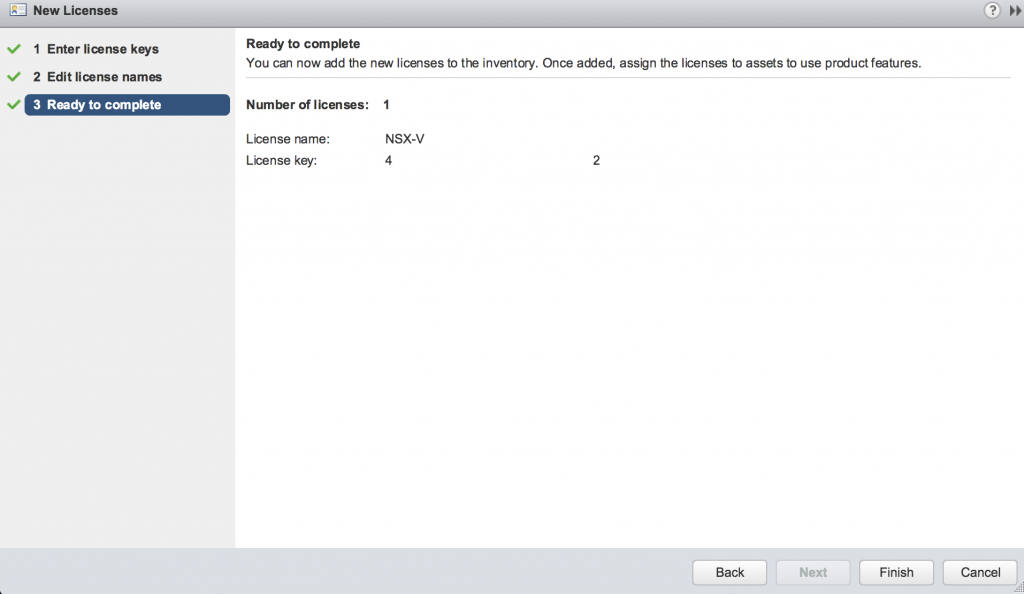 Notice the change, the license now shows as NSX for vSphere – Enterprise (CPUs)
If you go to the NSX console in the web client and click the 'NSX Home' screen the license key will be displayed in the License Information section.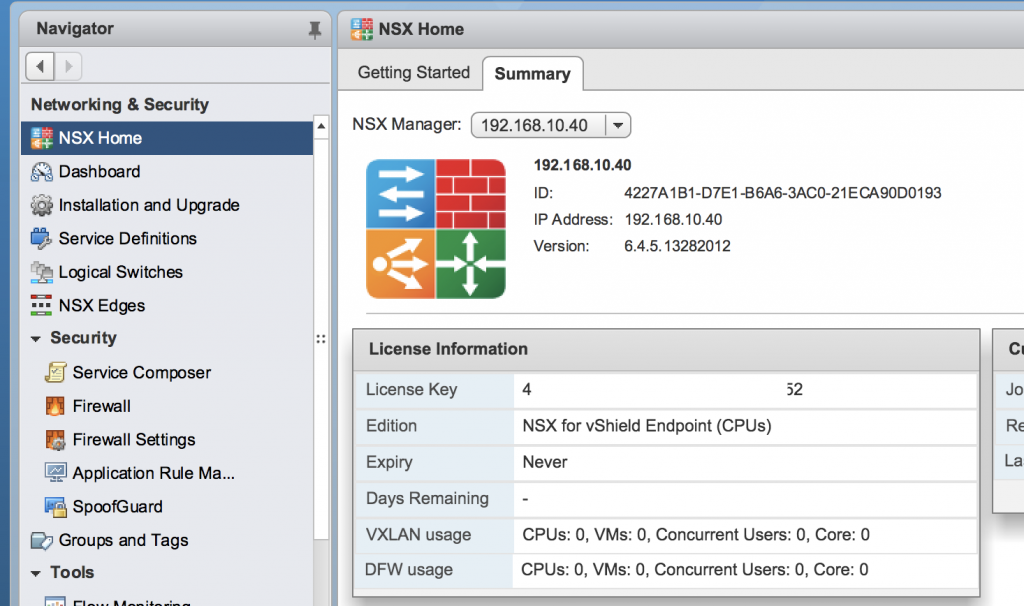 With the license applied we can proceed to prepare the hosts for NSX.
NSX-V Lab Part:5 NSX-V Controller Deployment