Intro
Welcome to Part 13 of the NSX-T Lab Series. In the previous post, we deployed our second edge node via an OVA deployment.
This post should be really small as we now add our two Edge nodes to an Edge cluster.
What is an Edge cluster?
Basically an Edge cluster is a group of Edge transport nodes either all VM or all bare metal form factor with common properties.
A maximum of 8 Edge nodes can be grouped in an Edge cluster.
An Edge node can only be a member of one cluster.

A tier-0 LR supports a maximum of eight equal cost paths, thus a maximum of eight Edge nodes are supported for ECMP.
Edge nodes in an Edge cluster run Bidirectional Forwarding Detection (BFD) on both tunnel and management networks to detect Edge node failure.
A tier-0 LR hosted on an Edge node supports eight equal cost paths northbound. To reduce the number of BFD sessions running in an Edge cluster and provide maximum N-S throughput, eight Edge nodes in an Edge cluster is the recommended configuration.
The build
Browse to 'System' 'Fabric' 'Nodes' then 'Edge Clusters' and click Add.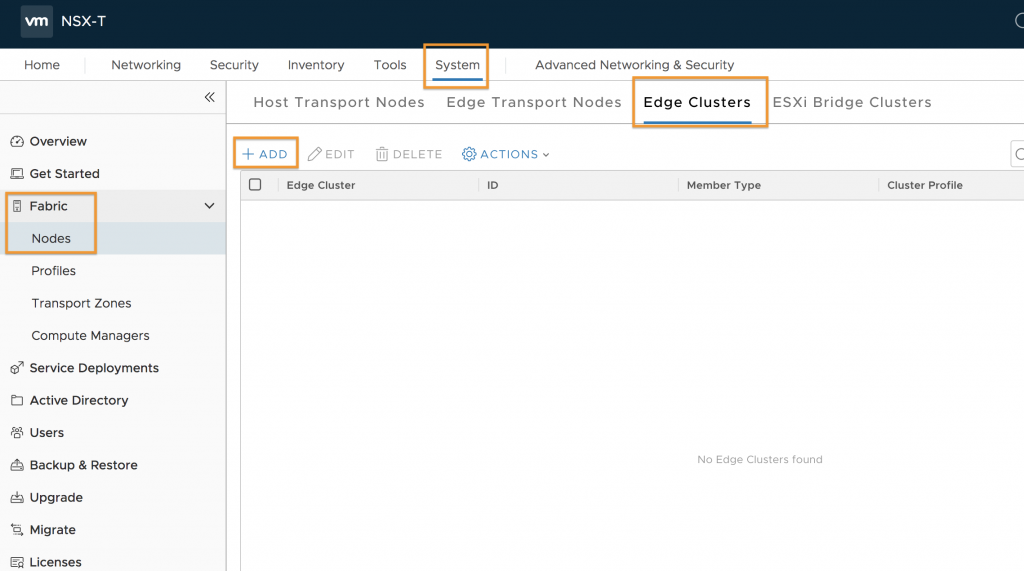 Give the cluster a name and pick the default cluster profile.
Select the edge nodes from the available pane and move them to the Selected pane.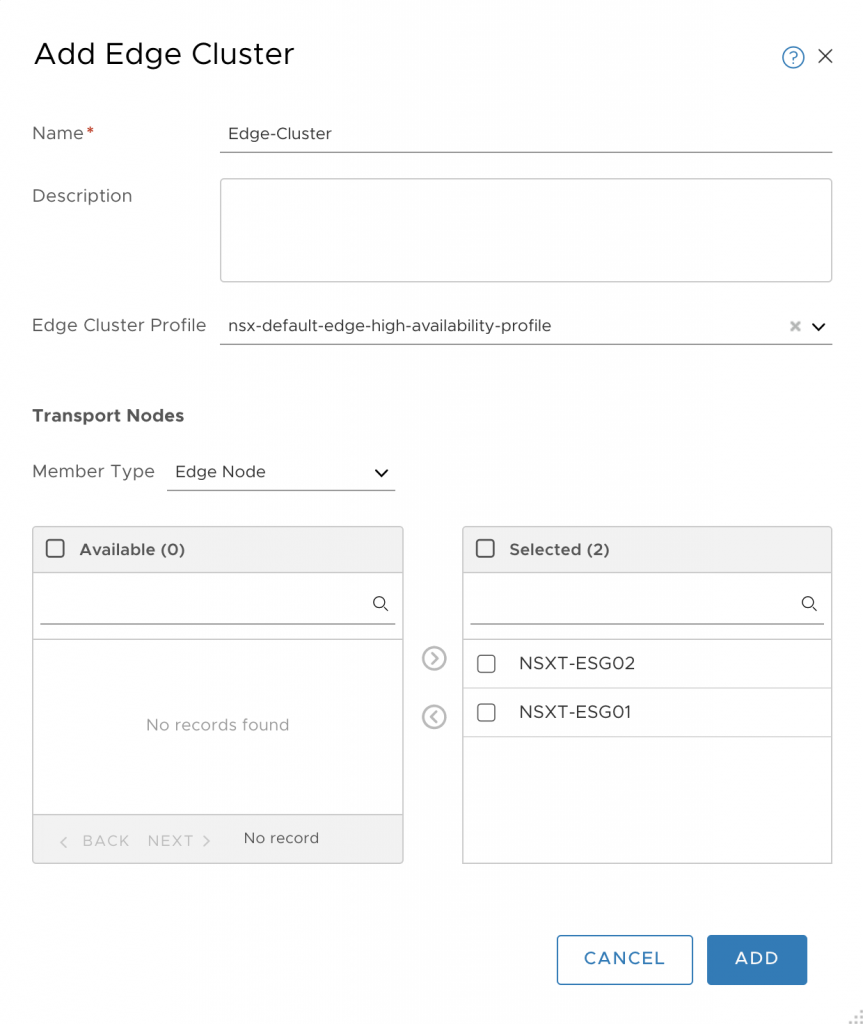 Thats it we are done very simple and quick 🙂

Next up we will briefly discuss what logical routing is in NSX-T
NSX-T Lab: Logical Router / Gateway