Intro
I thought I'd post a quick guide on how to configure backups on a vCenter, this is not particularly complicated but since I will be updating my lab and this is a necessary step for obvious reasons I figured there was no harm in blogging the process.
In order to backup my vCenter I need an FTP server running on my lab.
For this I am using FileZilla, the setup is very simple I am running FileZilla on my AD server (Not recommended in production!). I have a folder called Backup on the drive and in FileZilla I add this folder as a Shared folder. I then add a backup User with permission to write to it.
For simplicity and so I don't have to mess with Certificates I am backing up over FTP in a production system you should use FTPS.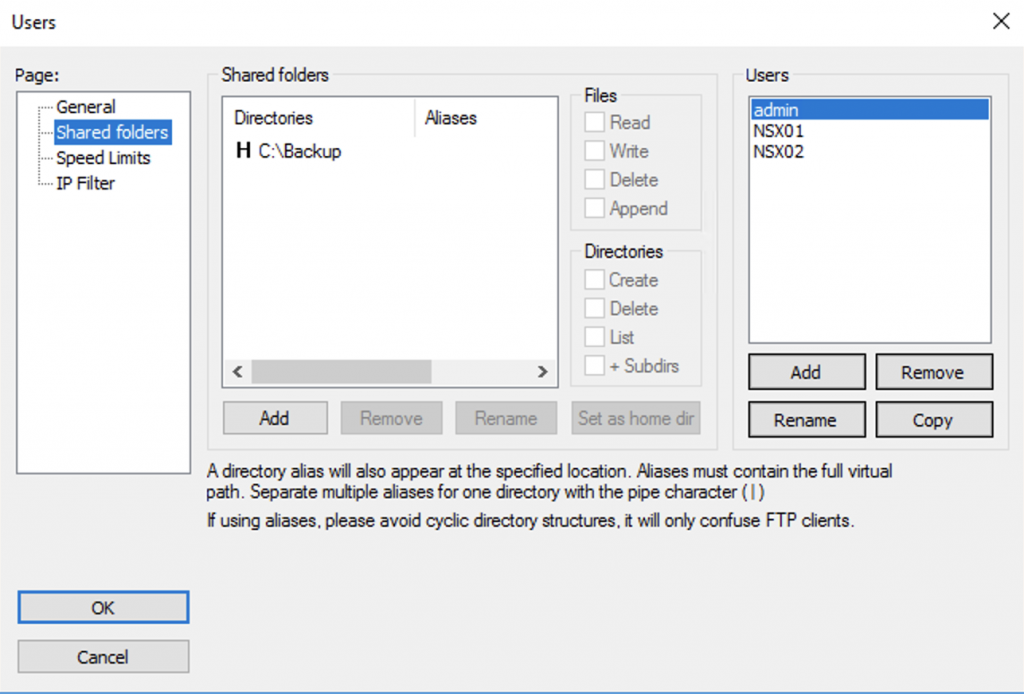 With my FTP server running the next step is to login to the vCenter console.
To do this enter the FQDN or IP followed by :5480 in my lab thats.
https://vcenter1.lab.local:5480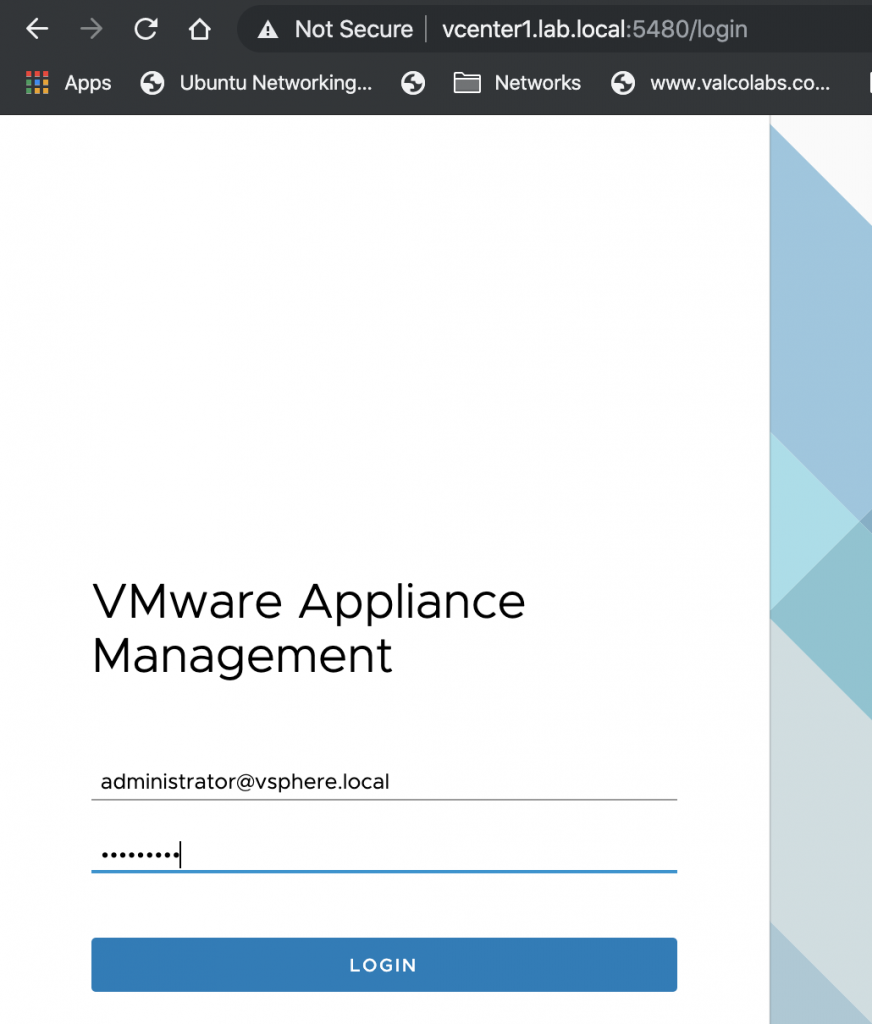 Go to the 'Backup' page and then click 'Configure'

Enter the backup location, username and password, set the time and frequency of the backups, add an encryption password if desired, Set the retention policy which is defaulted to Retain all backups and finally select the Data to include. You will see the size requirement for the backup.
Click 'Create'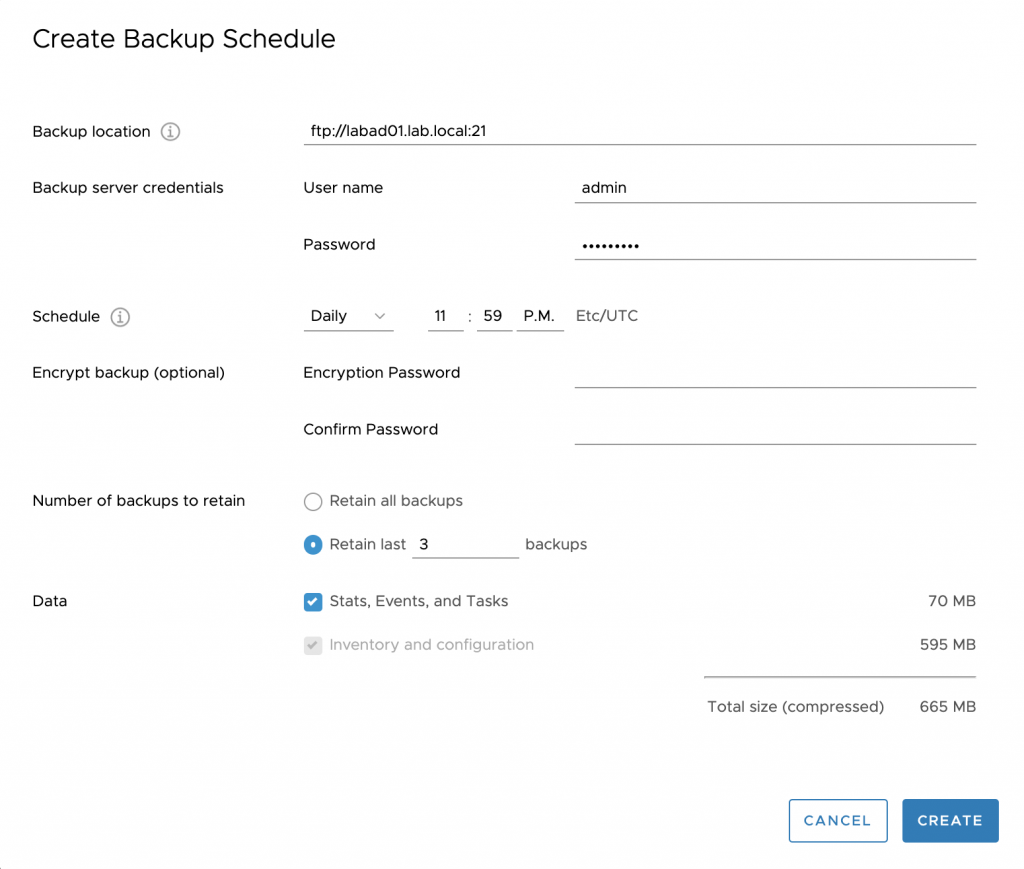 If you expand the Status under Backup Schedule you can see what you just configured.

To run a manual backup click 'Backup Now' next to the Activity section.
Tick to use the configured location or manually enter a new one.
enter the username and password, encryption password (optional) and the data to include then click 'Start'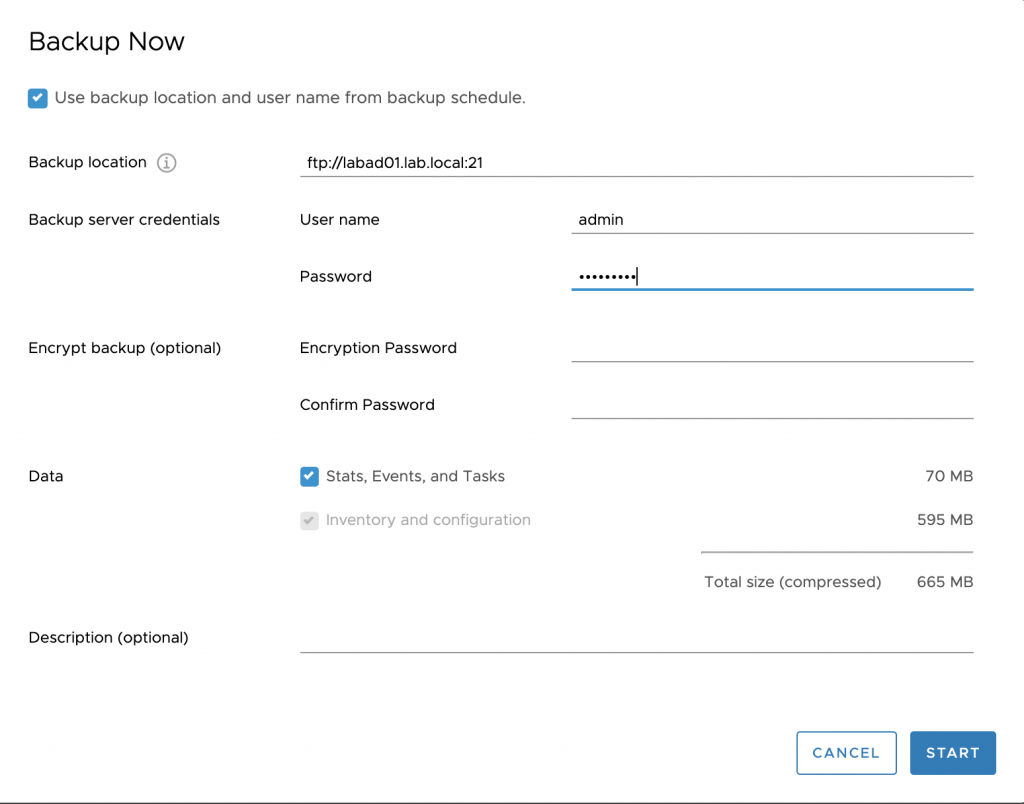 The Backup will start.

Files added to the FTP server.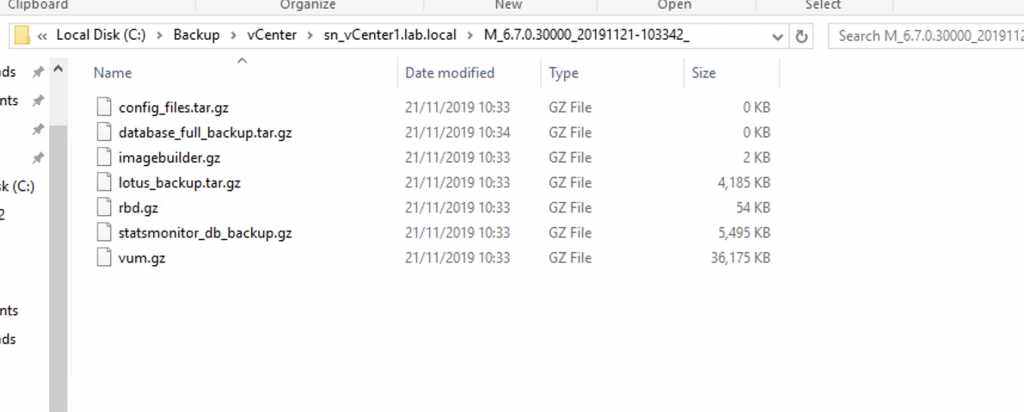 That's all there is to it a very simple setup process.